About us
The Bodhi Thai restaurant is located in Castle Cove NSW on Deepwater Road. We offer great Thai cuisine. Our menu is just as big as our proportions! We offer prawn, soft shell crab, entree specials, curries, stir-fries and so much more to fill you up. This includes Tod Mon Bodhi, Chicken Satay, Spring Rolls, Snowy Prawn, Vegetarian Fresh Rolls, Tom Kha and Yum, Po Teak and many others. Our salad and barbecue section includes Larb, Duck Salad, Pla Goong, Lemongrass Chicken and others that will fill you right up! Order online now for a great and quick transaction where you have the option for delivery and takeaway.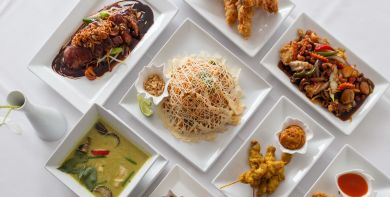 Reviews
Lerida
"Bodhi Thai is our local and the food is always great- we are very appreciative of the delivery service last night as it was so stormy."
9/02/2020
Gary
"Excellent consistency. Very happy, Am repeat customers."
20/01/2020